Family Owned & Operated for Over 17 Years
As a leading Sarasota pool builder, we specialize in residential new pool construction and large-scale pool renovations . Our expert team of pool professionals will be here to assist you every step of the way to turn your pool dreams into reality.
Ready to Make Your Pool Dreams a Reality? Let's Get Started!
Ready to Make Your Pool Dreams a Reality? Let's Get Started!
Trusted Sarasota Pool Builder

Our dedication to our customer's satisfaction has made us the trusted pool builder for all of Sarasota and Manatee county. We specialize in new custom pool construction and large-scale pool renovations for Sarasota homeowners. Our seasoned team of pool design and construction experts will guide you through each phase of the pool building process, bringing your unique vision to life.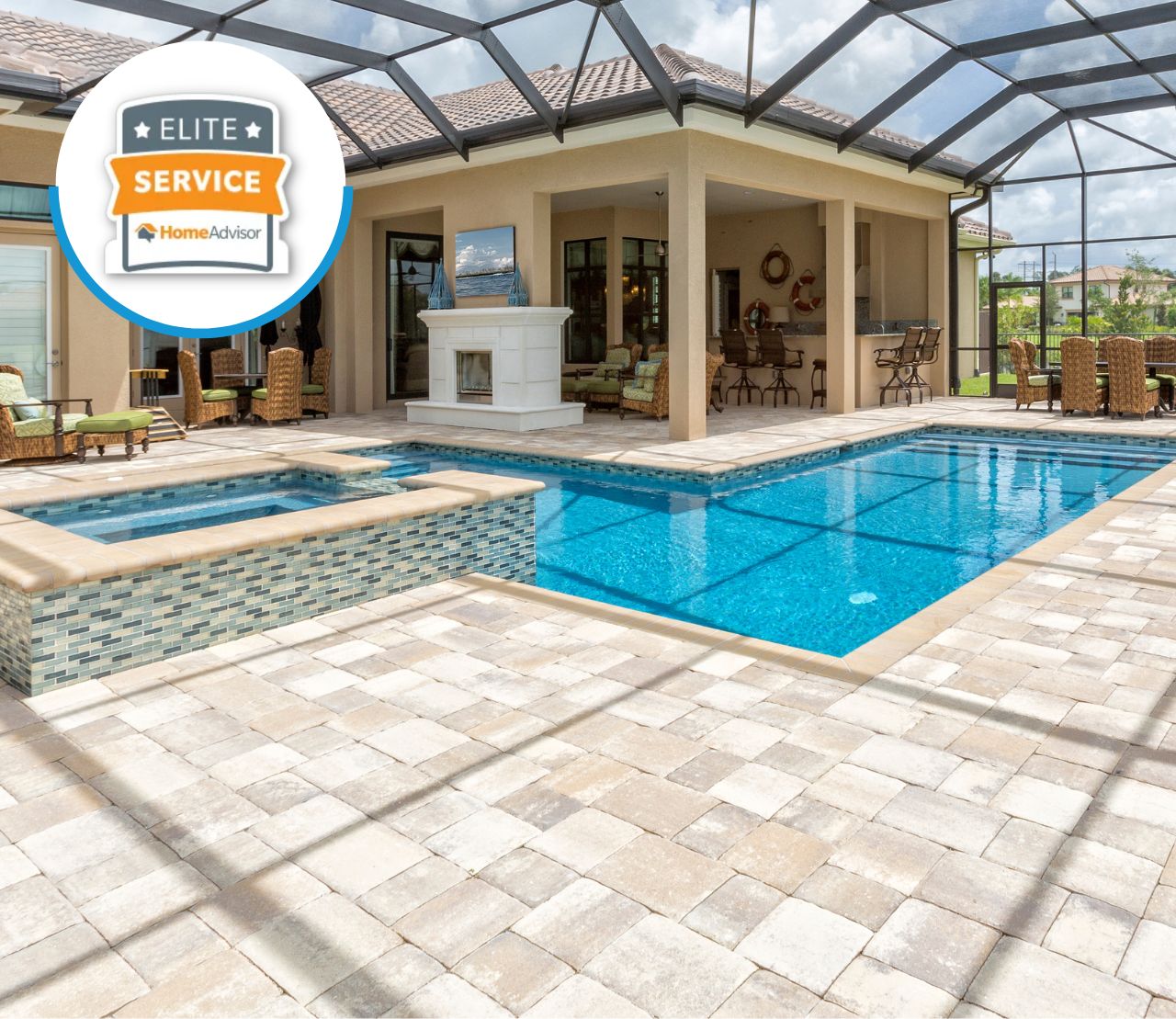 "I was in the pool business for 30 years. and the service and the job was all top notch. Don't hesitate to use them, you will be glad you did!"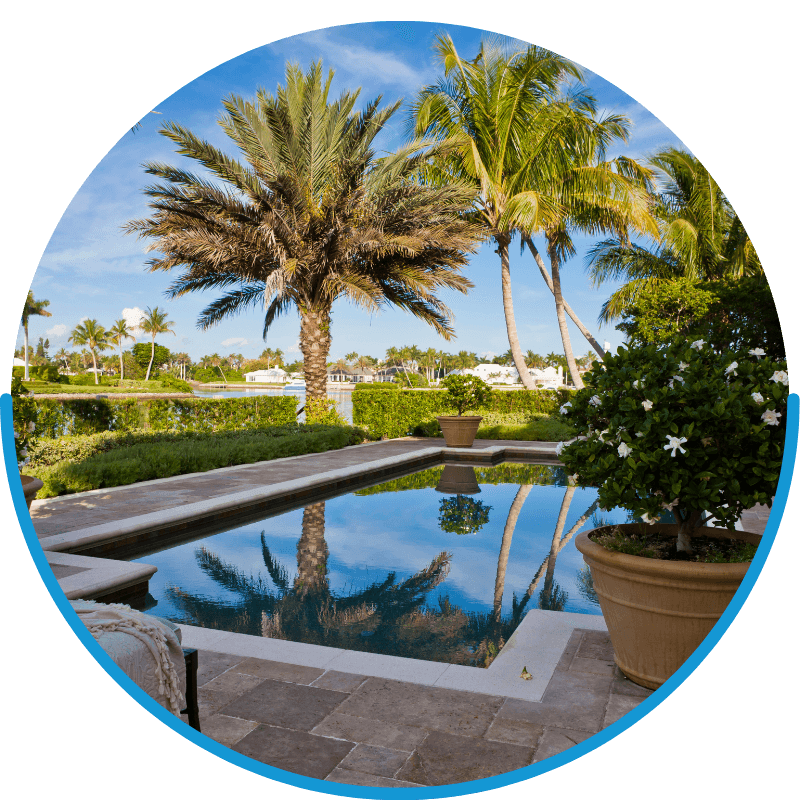 New Pools
Ritzcraft Pools & Pavers offers new, custom pool construction to homeowners in Sarasota and all of Manatee county.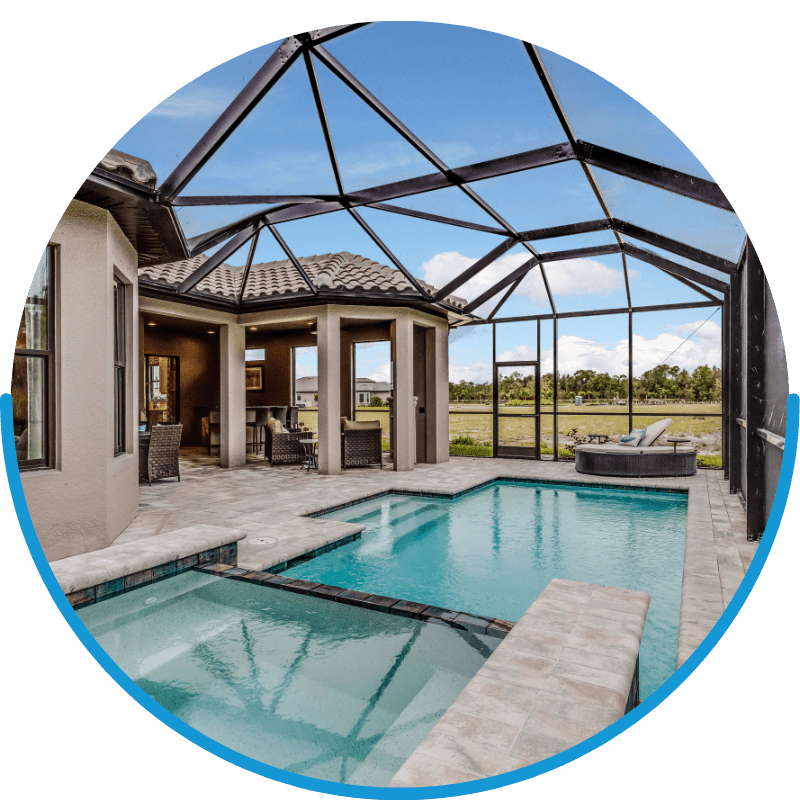 Pool Renovation
Our team of Sarasota pool renovation experts has experience necessary to bring new life to your old pool.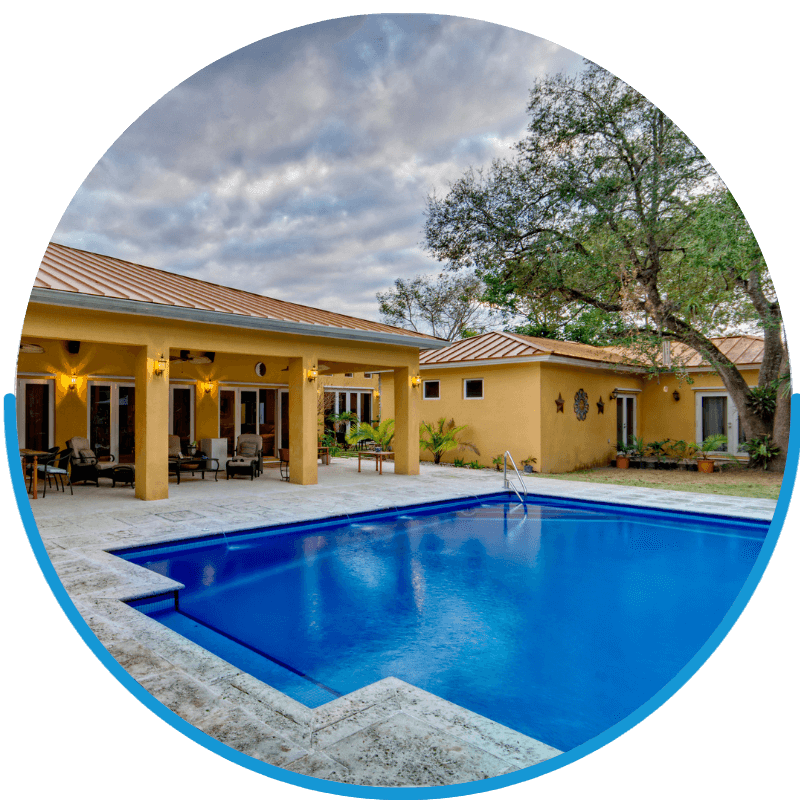 Fiberglass Pools
Learn about the array of customization options and benefits of choosing a beautiful fiberglass pool.
What Clients Are Saying About Us



Ritzcraft retiled and resurfaced our spa and pool and retiled our porch. The crews did great work and were very professional. We are picky folks, but they addressed all our questions. Love the finished product!! Brad, Erika, Stephanie, Nelson, Edson, and Jesus all met and exceeded our expectations.

Sandra W.


I can't thank Dave and Ericka enough. They were great to work with and their crew was fantastic. They maintained excellent communication throughout and their crew was punctual and worked continuously from start to finish. Our remodel was somewhat complicated to include busting out concrete, adding a huge sunshelf, several lights, raising to entire pool depth and revamping the plumbing. The end result is amazing and really helps transform our backyard into a tropical oasis.

David J.


We just signed a contract to have Ritzcraft Pools build our new pool. After talking with several other companies in the area Ritzcraft was the best a being responsive, helping with the design work, and walking us through the options for the new addition. Larry was VERY patient with us and everyone was great in helping us pick the various designs. They also explained everything in great detail and worked with us to make the design fit our current Lanai. Thank you everyone at Ritz Craft!
Shawn R.
Ready to Make Your Pool Dreams a Reality? Get in Touch!
Why Choose Ritzcraft Pools & Pavers?
History, reputation, integrity, knowledge, skill, and above all, commitment to the customer, are just a few of the reasons why Ritzcraft Pools & Pavers is the company to partner with when you are ready to build your custom pool in Sarasota and the surrounding areas. We are a family-owned and operated pool company dedicated to providing outstanding service before, during and after the pool construction process.
We are a full-service company with a dedicated team of professionals who will be available to assist you even after your project is complete. When you purchase a Ritzcraft pool, you can do it with the confidence that you will have full support in caring for your pool for years to come.