Large-Scale Pool Renovation


If your gunite or fiberglass pool needs an upgrade, look no further than Ritzcraft Pools & Pavers for the Sarasota pool remodel of your dreams. From basic cosmetic changes like replacing your waterline tile or adding tile inserts, to more advanced amenities like installing a spa, changing the depth of your swimming pool, or updating the finish or gelcoat of your interior shell, we've got you covered. Our team of pool renovation experts have the knowledge and experience to handle all of your remodeling ideas to transform your pool into the look you really want.
Call us at (941) 538-7671 for a free, no-obligation consultation or schedule an on-site inspection and hear all about your options for an exciting remodel project!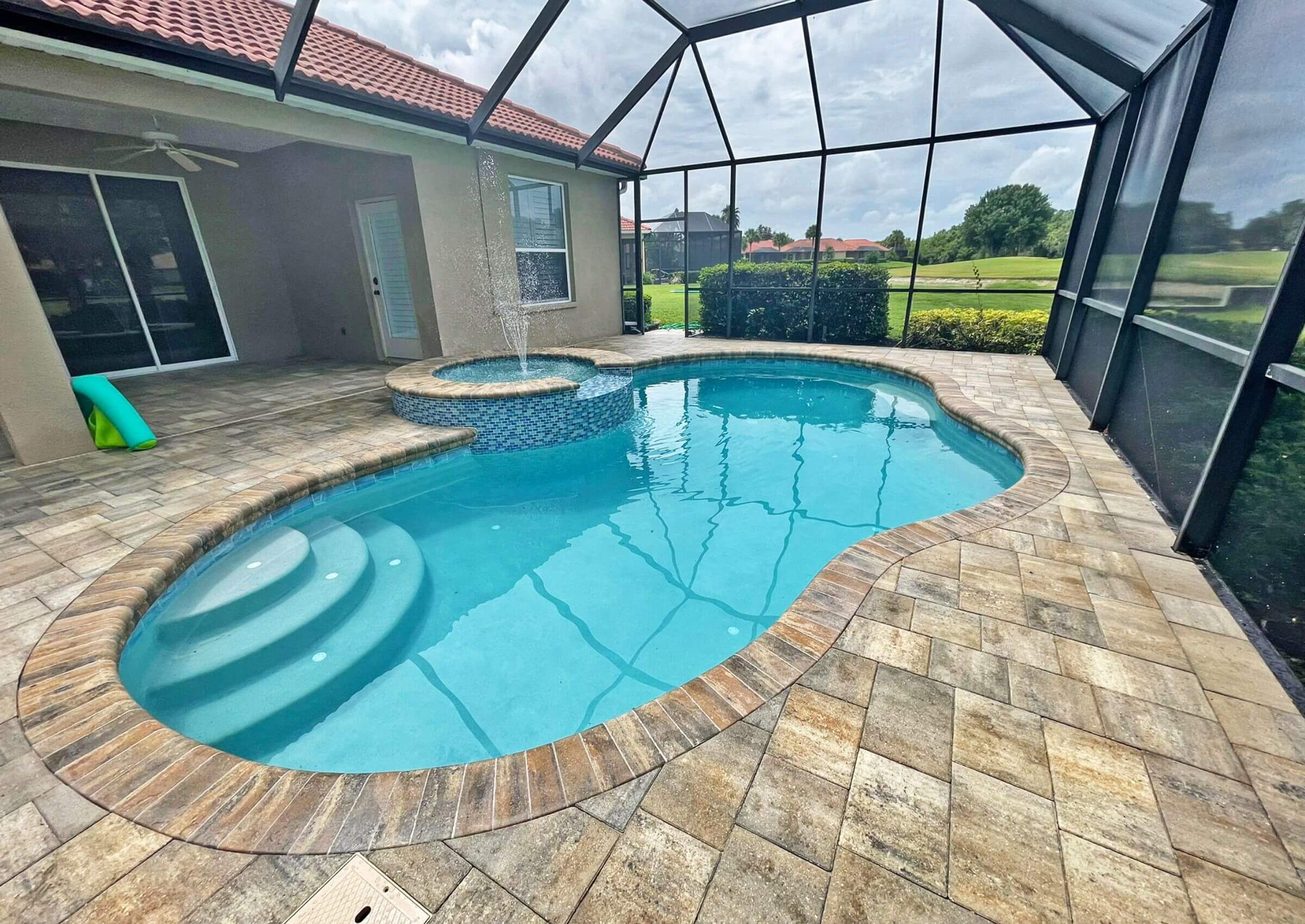 Ready to discuss your pool project? Call (941) 538-7671 or fill out the form below for a FREE custom quote!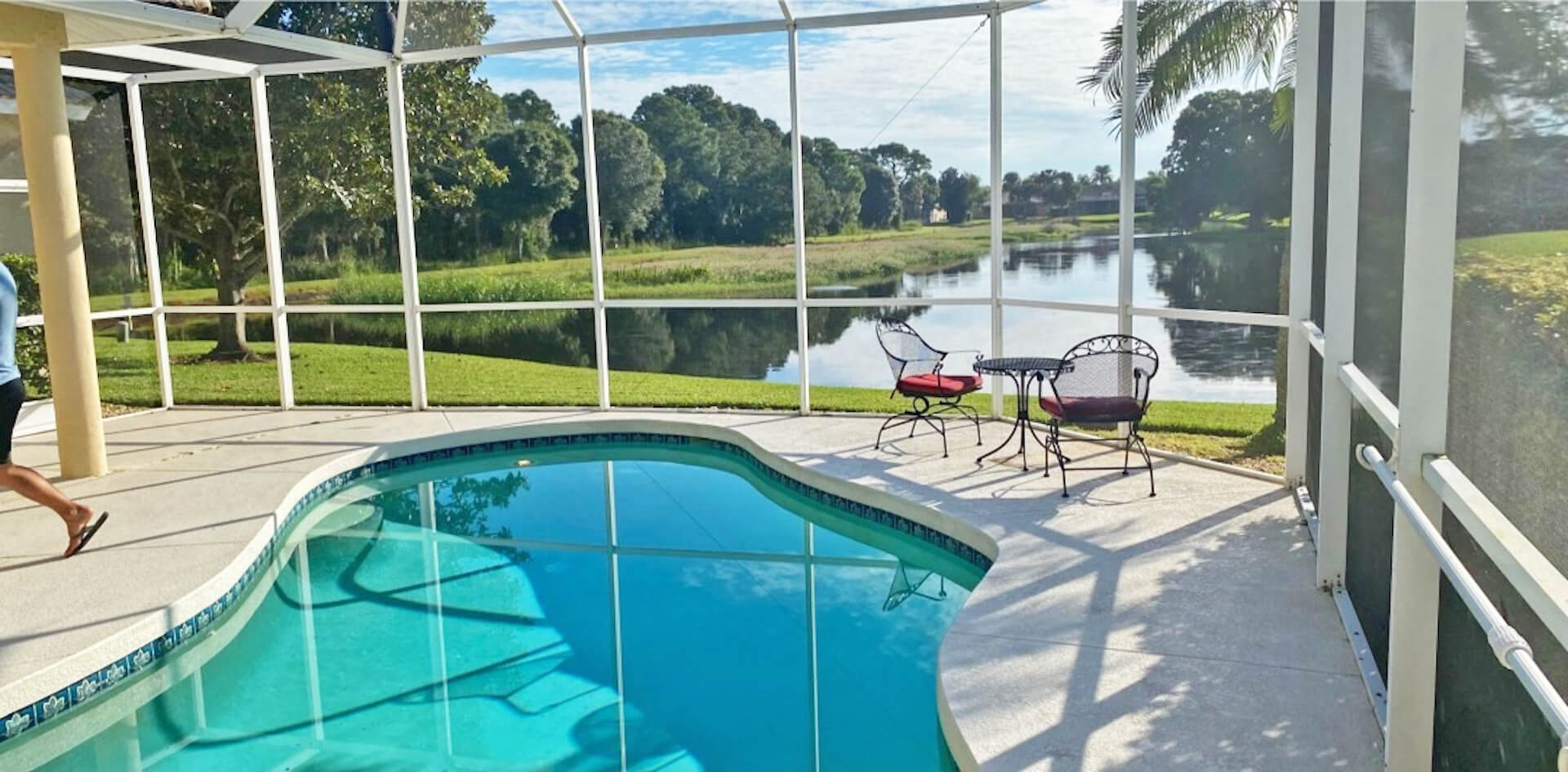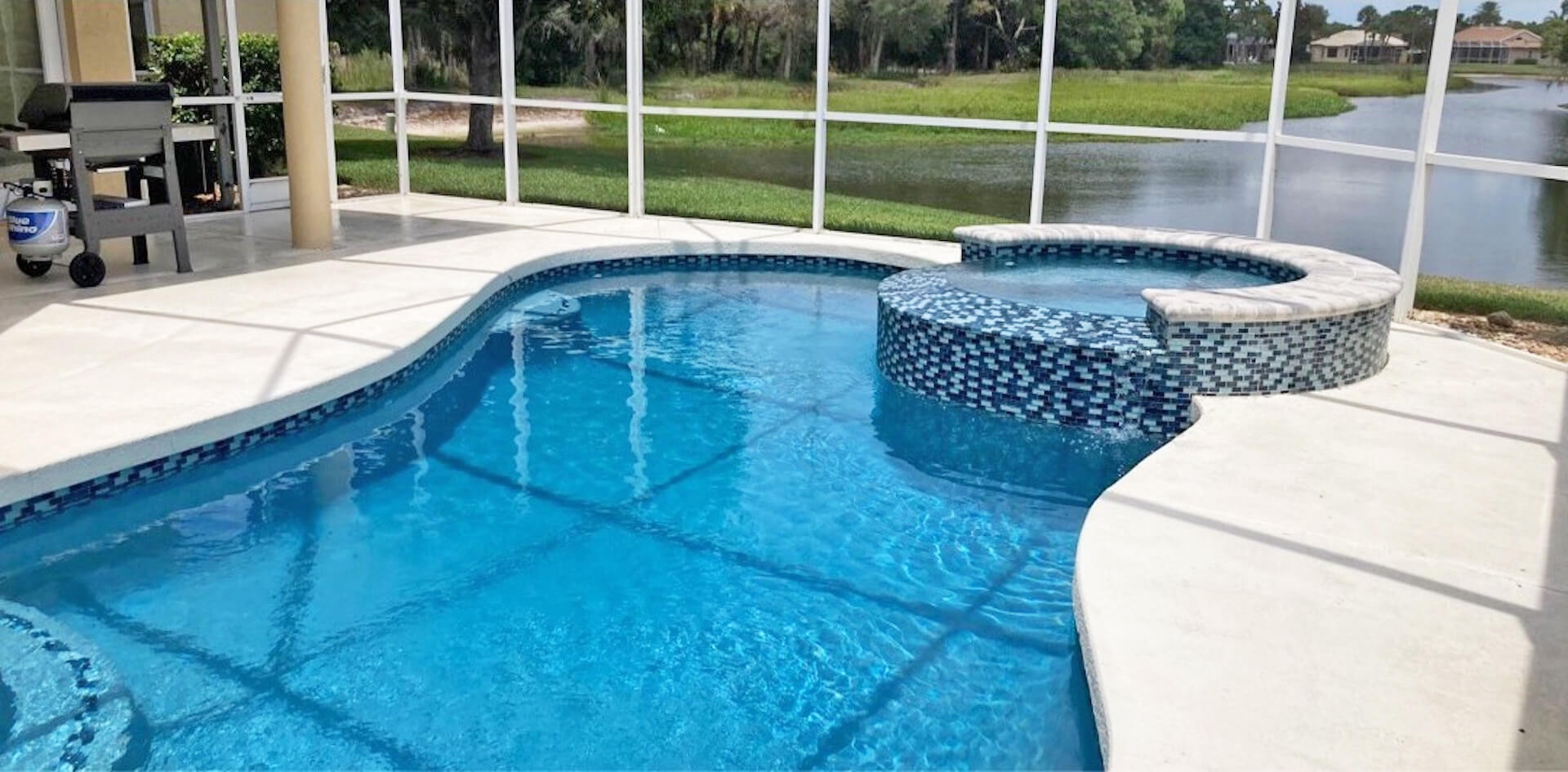 There are many options to design and build your custom spa addition that best suits your needs and preferences. Together, we can customize the spa by shape, seating area, adding LED lights, jet massagers, heating systems and/or bubbling fountains to give you the relaxtion you deserve.
Ask us about our spa package!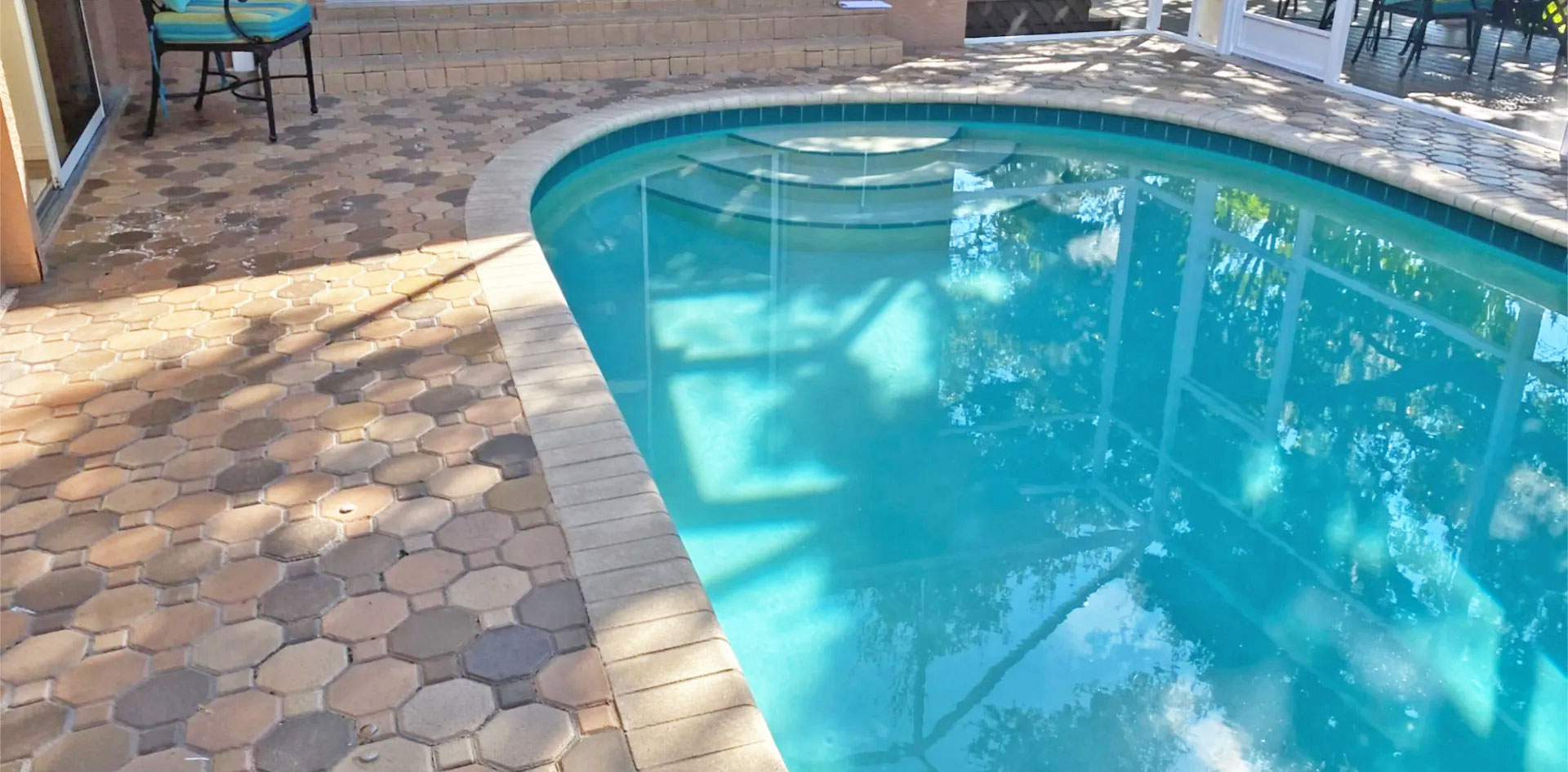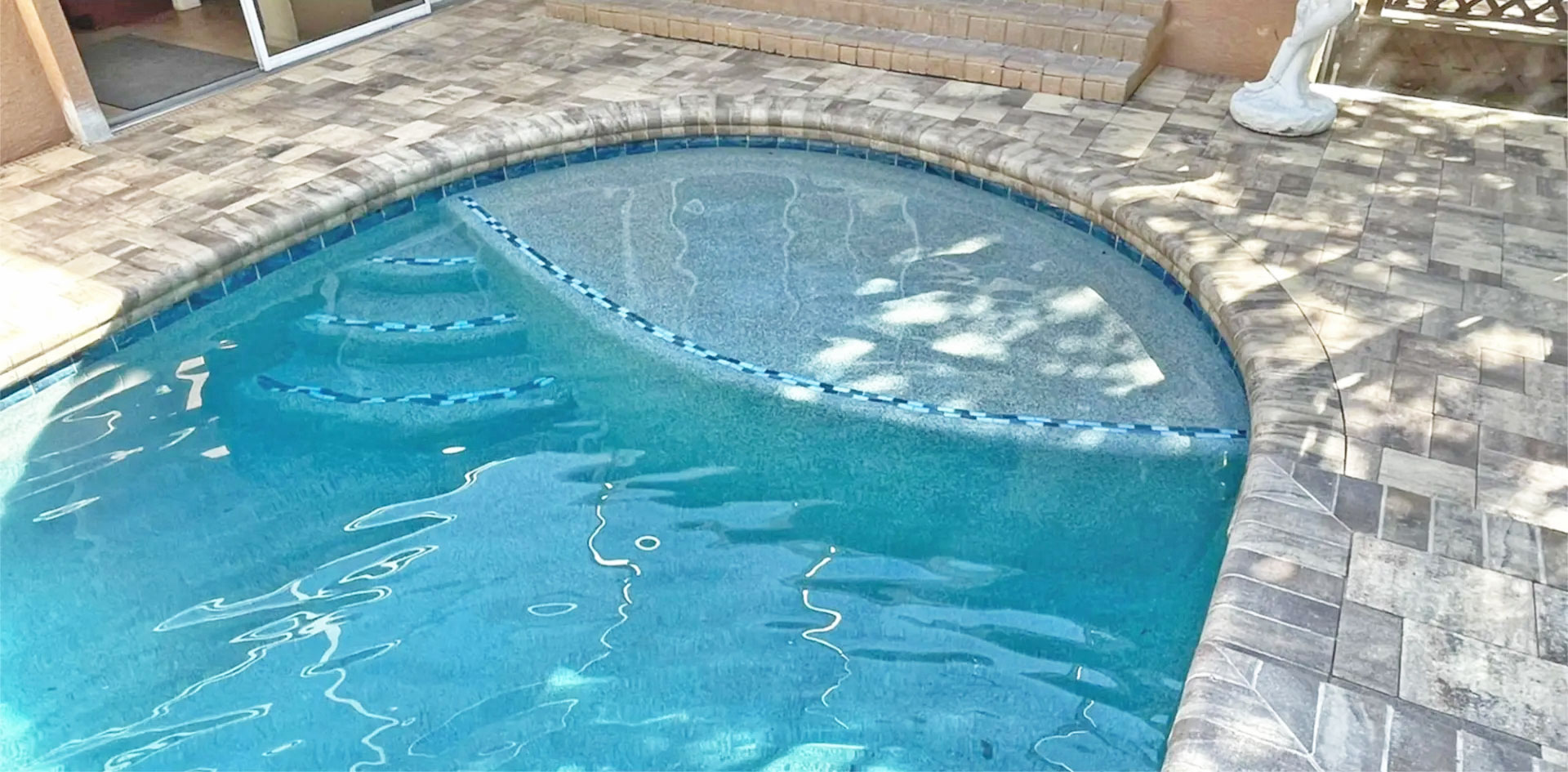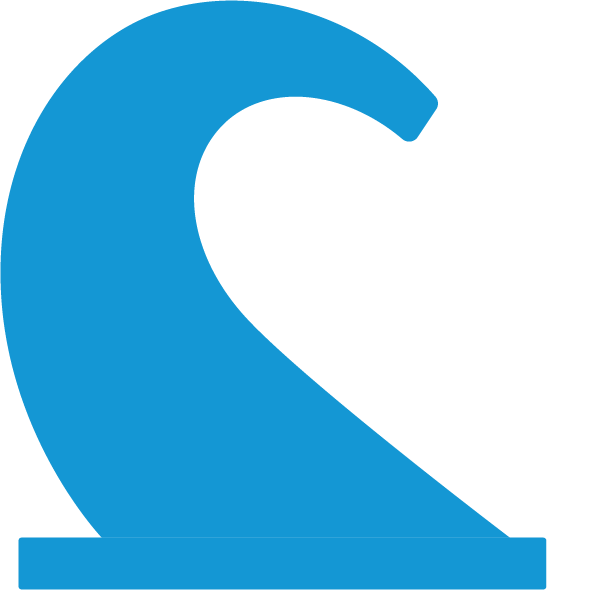 Water Features
Create a new focal point in an otherwise dated pool design.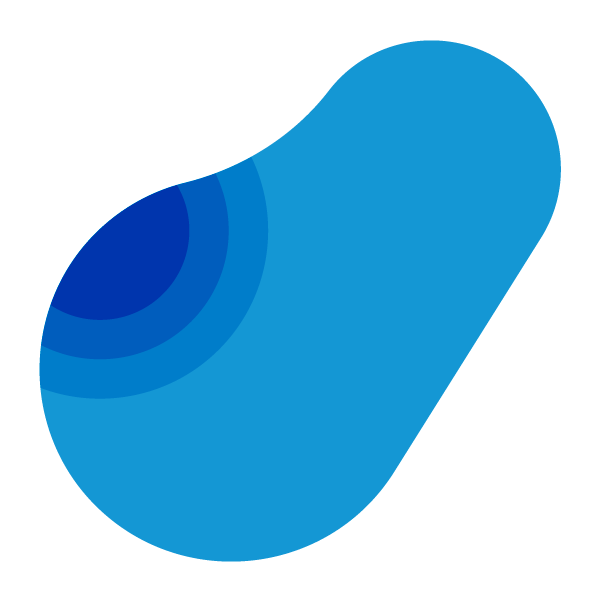 Sun Shelf & Benches
Maximize relaxation and lounging by the pool with a sun shelf addition or bench that fits your lifestyle.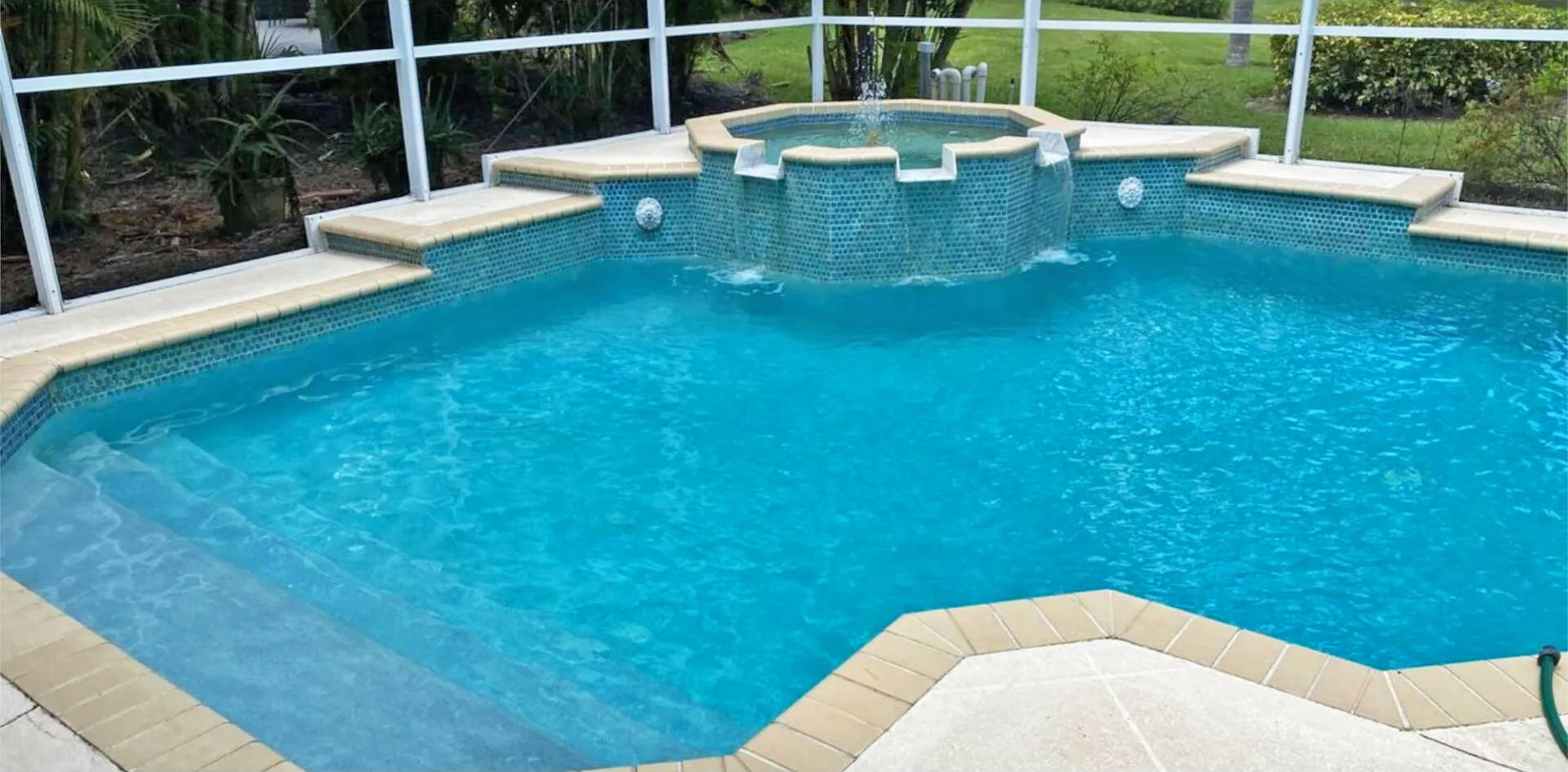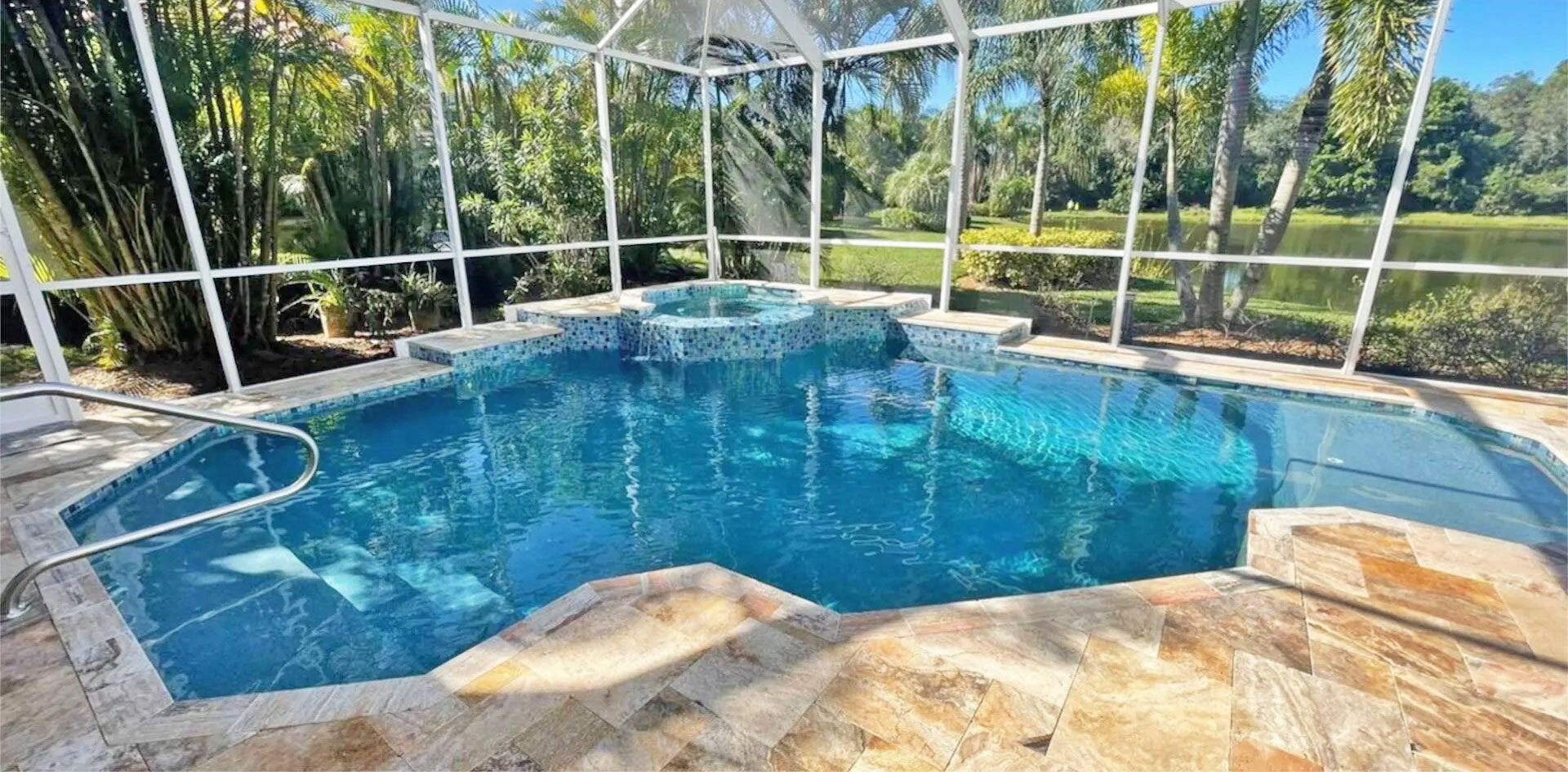 Transform your current patio and swimming pool space into your own personal haven. A complete pool refresh from Ritzcraft Pools & Pavers includes new coping, decking, resurfacing and tile.
Call (941) 538-7671 Today for a FREE Custom Pool Quote!
What Clients Are Saying About Us



Ritzcraft retiled and resurfaced our spa and pool and retiled our porch. The crews did great work and were very professional. We are picky folks, but they addressed all our questions. Love the finished product!! Brad, Erika, Stephanie, Nelson, Edson, and Jesus all met and exceeded our expectations.

Sandra W.


I can't thank Dave and Ericka enough. They were great to work with and their crew was fantastic. They maintained excellent communication throughout and their crew was punctual and worked continuously from start to finish. Our remodel was somewhat complicated to include busting out concrete, adding a huge sunshelf, several lights, raising to entire pool depth and revamping the plumbing. The end result is amazing and really helps transform our backyard into a tropical oasis.

David J.


We just signed a contract to have Ritzcraft Pools build our new pool. After talking with several other companies in the area Ritzcraft was the best a being responsive, helping with the design work, and walking us through the options for the new addition. Larry was VERY patient with us and everyone was great in helping us pick the various designs. They also explained everything in great detail and worked with us to make the design fit our current Lanai. Thank you everyone at Ritz Craft!
Shawn R.
Ready to Make Your Pool Dreams a Reality? Get in Touch!
Why Choose Ritzcraft Pools & Pavers?
History, reputation, integrity, knowledge, skill, and above all, commitment to the customer, are just a few of the reasons why Ritzcraft Pools & Pavers is the company to partner with when you are ready to build your custom pool in Sarasota and the surrounding areas. We are a family-owned and operated pool company dedicated to providing outstanding service before, during and after the pool construction process.
We are a full-service company with a dedicated team of professionals who will be available to assist you even after your project is complete. When you purchase a Ritzcraft pool, you can do it with the confidence that you will have full support in caring for your pool for years to come.